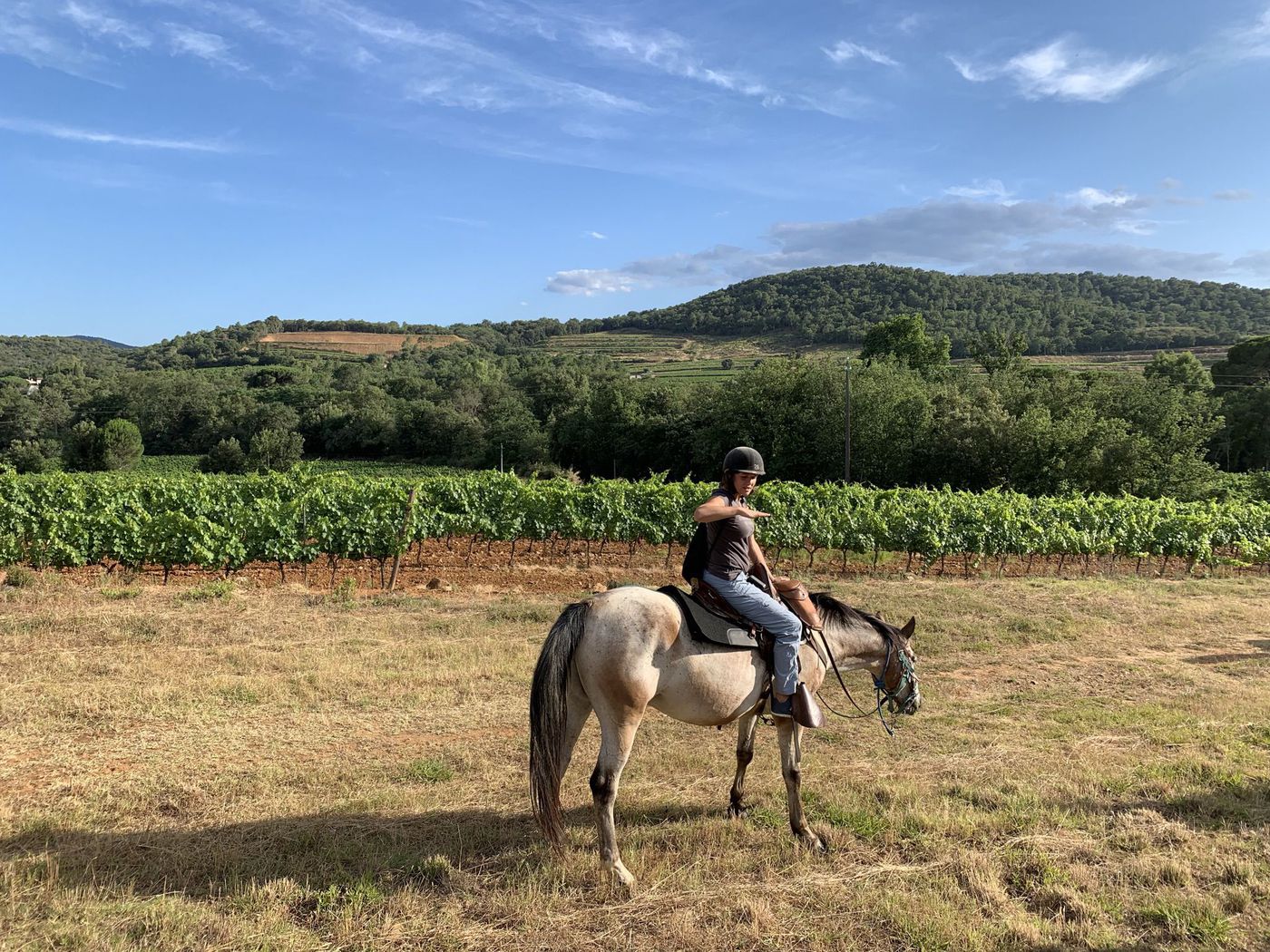 Tour Overview
---
This is a unique and memorable way of exploring the vineyards of the Gulf of Saint-Tropez - riding a horse on a small group tour.
Before becoming so famous, the Gulf of Saint-Tropez, on the French riviera, was a place inhabited mainly by farmers, winemakers and fishermen.
By joining this tour you will not only enjoy a fresh air break, but you will also experience a part of the region that has not changed much - outside from the crowd, authentic and away the vibrant Saint-Tropez!
Rides are for beginners so relax !
Meet your guide at Ranch La Mène in the Grimaud countryside or At Ranch Les Tournels in Ramatuelle from June 15th to Septembre 15th, and be introduced to your horse: it might be Vodka or Baloo, all of them are bright and will guide you safely. You will be given equipment (helmet) and instructions before the ride. A certified horse instructor will be with you all the way. Do not forget to take pants (no jeans), clothed shoes and a camera!
Your guide will offer explanations of the region and its historical and cultural context. Enjoy the scenery, take pictures and whistle following the sound of your horse's hooves.
Return to the Ranch for a well-deserved glass of rosé wine.
What's included
---
Horse riding tour in the vineyards

A glass of rosé wine

Specialised wine tour guide

Transportation to the ranch
Meeting point
---
Ranch de Grimaud : Chemin de la Tour, 83310 GRIMAUD (low season)
Ranch Les Tournels : 1510 Route de Camarat 83350 Ramatuelle (June 15th to September 15th)
Cancellation Policy
---
Fully refundable until 72 hours before departure